Have you ever wondered just how much Life Alert costs? The frustrating fact of the matter is that the company doesn't make it easy to uncover their current medical alert system prices.
If you visit the Life Alert website in hopes of answering your "What does it cost for Life Alert?" question, you've already discovered there isn't any pricing info on their site.
So, how do you find out what you need to know about Life Alert equipment, policies, and prices? We've gathered up the latest Life Alert details to help you save time and money.
Basic Life Alert Info
Life Alert is a well-known name in the medical alert industry. This is mostly due to their famous "Help! I've fallen and I can't get up!" tagline and emotional TV commercials. Life Alert has been around for quite a while and they were one of the first companies to offer in-home medical emergency protection for seniors.
Life Alert might be a household name, but they're far from leaders in medical alert technology advancements. Their system has largely stayed the same over the years and Life Alert pricing information can only be obtained by speaking with a salesperson over the phone.
These "sales consultations" can last up to 30 minutes and involve you sharing quite a bit of personal information over the phone. Don't expect simple answers to your questions about Life Alert equipment or fees.
How Does Life Alert Work?
Basic medical alert service from Life Alert uses an in-home base unit and a wearable pendant that contains a help button. When the button is pressed, the Life Alert base station turns into a speakerphone and connects you with a trained medical emergency operator.
You'll speak with the operator and let them know if you need assistance. They will either contact a family member or friend for you or dispatch emergency responders to your home. Life Alert also provides additional equipment that's waterproof or contains built-in GPS for when you're in the bathroom or out of the house.
What Does Life Alert Cost?
At-Home service with Life Alert includes a base unit and pendant. There's a one-time activation fee of $95 and a monthly subscription cost of $50.
You can add a waterproof mountable device or a GPS unit, which will raise the one-time activation fee to $198 and your monthly subscription cost to $70.
If you want the full Life Alert package, you'll have to pay the one-time activation fee of $198 and $90 a month for both At-Home, Bathroom, and Mobile systems.
What's Included with the Life Alert System?
As you can see, medical monitoring from Life Alert is definitely on the pricey side. You're probably wondering if Life Alert is worth the cost. Take a look at the following Life Alert pros and cons to help you make the best medical alert system choice for you.
Life Alert Pros
Fast Shipping: Life Alert uses two-day air to deliver their medical alert devices, which ensures you get yours as soon as possible.
Unlimited Service: Your monthly Life Alert cost remains the same, no matter how many times you push the button.
Insured Devices: Life Alert will send out a technician to repair or replace any faulty equipment.
Long-Lasting Batteries: All medical alert devices from Life Alert come with a battery that lasts 10 years without a charge.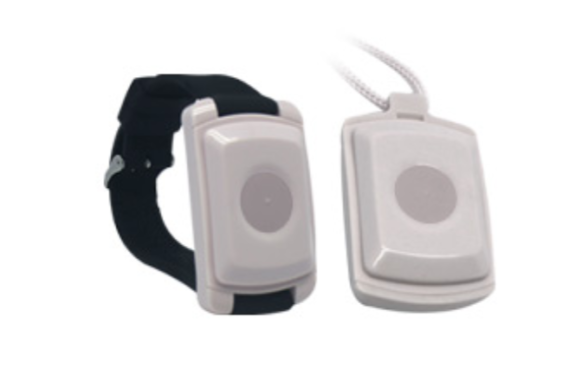 Life Alert Cons
High-Pressure Sales: You can't get Life Alert without speaking to a salesperson over the phone, which means a lengthy process to sign up.
Required Contracts: Life Alert requires at least a 3-year contract to sign up for their medical alert service.
No Trial Period: Unlike other medical alert companies, you won't get a Life Alert free trial to test the system before you buy it.
Leased Equipment: Life Alert wraps up the cost to lease their devices in your monthly fee, which means you don't actually own them.
Upfront Costs: You'll be responsible for paying activation fees up to $198 before receiving and installing your Life Alert system.
No Fall Detection: Life Alert doesn't offer automatic fall detection, unlike many of the other top-rated medical alert systems.
Life Alert Cost Comparison
You might be curious about how the price of Life Alert compares to other available medical alert systems. Life Alert is definitely on the higher end of the medical monitoring cost spectrum, with typical monthly prices for the top medical alert systems averaging $20 to $30 a month and one-time activation fees from $0 to $150.
With monthly costs of $50 to $90, Life Alert costs almost twice as much as their competitors, but you won't find any notable differences in service or equipment. That means you're effectively paying for the Life Alert name, instead of any improvements to your medical alert service.
Life Alert Alternatives
In case you're looking for more affordable Life Alert alternatives, we've rounded up a few of our favorite medical alert systems for 2019.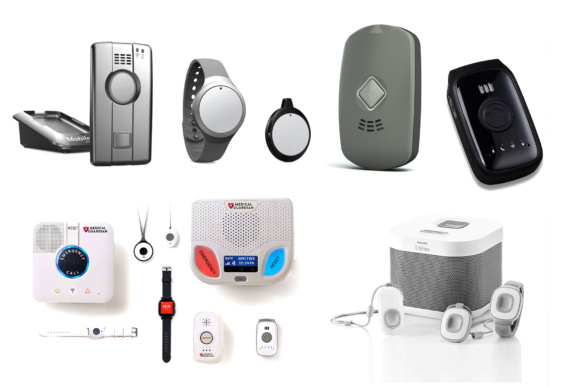 Medical Guardian
This is our Editor's Choice for medical alert systems, thanks to Medical Guardian providing some of the best features and devices in the entire industry.
No contract or equipment fees

Easy to set up and install

Monthly pricing starts at $30

Best-in-class customer service
MobileHelp
If you're on a fixed income, we highly recommend taking a closer look at MobileHelp for your medical monitoring needs.
Mobile app with activity tracking

24/7 support based in the U.S.

Monthly pricing starts at just $20

Excellent reputation with the BBB
LifeStation
With some of the best response times of any medical alert system, LifeStation is a company that you can count on in an emergency.
No contracts or hidden fees

Easy installation and setup

Monthly pricing starts at $30

High alert and support standards
The Bottom Line on Life Alert
If you're looking for a company that's been around the block and has been a big name in basic medical monitoring for years, then Life Alert just might be the right choice for you.
But if you're on a budget and interested in affordable and reliable medical alert systems that don't require a long-term contract or upfront fees, you might want to skip Life Alert and research some alternatives.
Check out the FindReviews Guide to Medical Alert Systems for even more info!