Owning a pet can be one of the most satisfying experiences of your life. But pet ownership can also seem confusing or even overwhelming at times. 
Thanks to the internet, you can find answers to almost every question or concern you'll ever have about your four-legged family member.
Of course, there are a ton of resources out there for pet owners, so how do you know which ones you can rely on when it comes to learning what's best for your dog or cat?
Find Reviews is here to help by bringing you a list of the 50 best blogs for pets and the people that love them! 
Get the expert advice you need with one of the top pet blogs of 2019…
Puppy Leaks |Tips & Tricks for Dog Owners
Puppy Leaks is dedicated to helping dog owners live happier and healthier lives with their four-legged friends. This blog gives helpful hints on how to keep your indoor dog busy, reduce food aggression, fetch like a pro, and other training hacks. Started in 2014, Puppy Leaks answers some of your most burning questions about how to turn your pup into a contented and well-behaved member of your family.
BlogPaws | A Global Community of Pet Enthusiasts
BlogPaws is on a mission to connect and educate pet parents from around the world. It was founded in 2009 by a small group of dedicated pet owners, and this blog has since grown to over 3,000 members. BlogPaws has become a go-to resource for pet owners, bloggers, and rescue organizations. You'll find tips on how to keep your pet healthy, which pet brands to trust, and how to connect with like-minded pet lovers.
Two Little Cavaliers may have started out as a way to share stories about Davinia and Indiana, two Cavalier King Charles Spaniels, but it's since grown to provide owners of all dog breeds with helpful advice. Two Little Cavaliers is focused on senior dog care and it offers great info and inspiration on important topics like dog health, treats, and how to find the best handmade pet products.
Dog Tipper is on a mission to let every household dog spend quality time with their owner in their day-to-day activities, making chores fun and exciting for everyone!
It gives you tips and tricks on how to make your dog happy, healthy, and full. Dog Tipper also showcases a variety of top dog products that make your life easier as a fur parent!
 Trupanion offers you a hassle-free plan that covers up to 90% if veterinary expenses, this pet insurance doesn't have a payout limit.
They pay your bills in a matter of minutes after processing, saving you time of reimbursement. If you plan on getting your cat or dog an insurance plan, Trupanion is one of the best in the industry.
PetCareRX is THE go-to blog for anyone who absolutely LOVES pets. They cover everything from pet news, puppy videos, pet health information, news alert, and basically all things pet-related.
It's your friendly one-stop-shop for any expert advice. It showcases the best pet products to keep your little companion in tiptop condition.
Petsworld | Pet Supplies Blog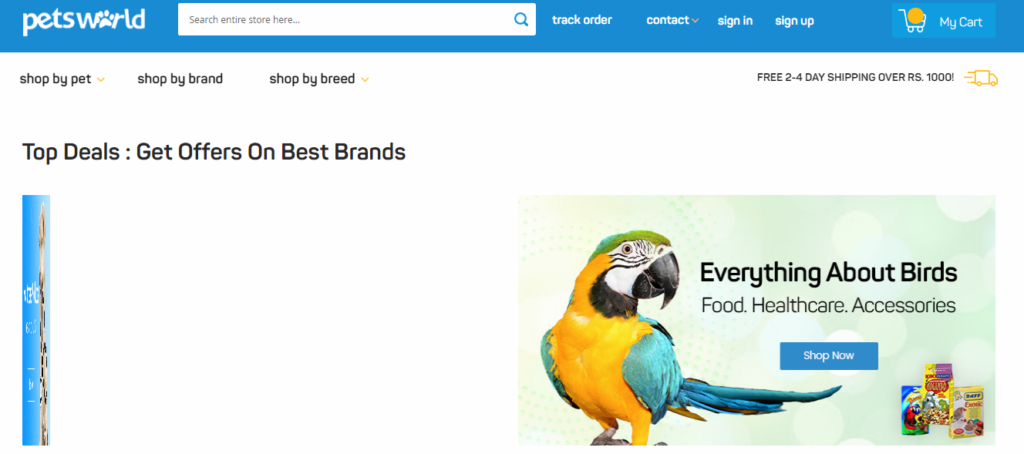 Pets World give you a variety of topics you can choose from. It ranges from food to training materials. Delivering you quality content for your feline or pup, they also have great info for smaller pets, such as rabbits, birds, and pet goldfish!
Freshpet | Pet Health and News Blog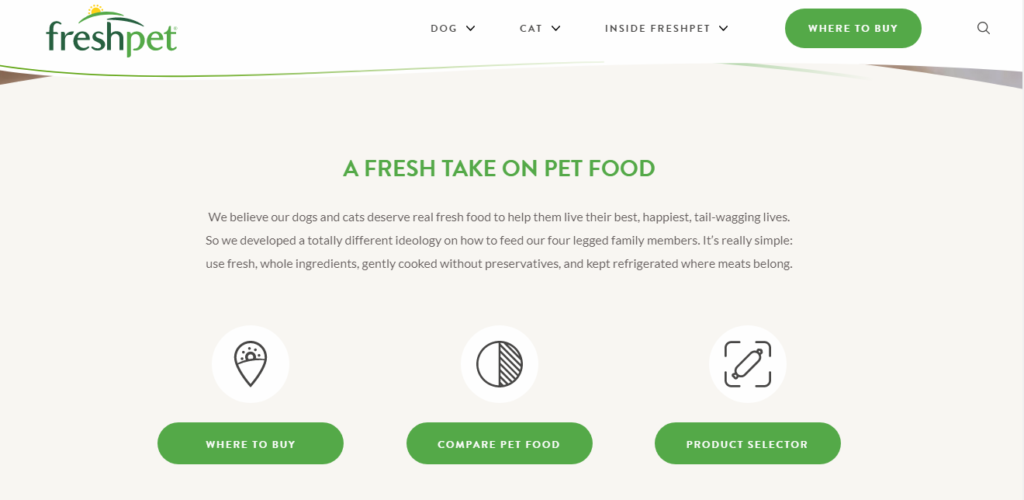 The name says it all – it's the puurfect pet website to garner grooming tips. Fresh Pet has all health-related info for your partner. You can also find pet-related news on the website, and engaging pet stories.
Treat up your pet from time to time with their in-depth pet food blogs, posts are designed to educate first-timers and senior pet owners alike.
Take Paws allows you to explore great places to go with your pup in the US and Canada.  You're given a list of pet-friendly places to visit and fun things to do with your furry companion.
The range of listing ranges from hotels & restaurant, beaches, parks to campgrounds and wineries. The possibility is truly endless!
Puppy leaks make all things simple. It teaches dog owners how to live a better life with their dogs. Their blogs show emphasis on how to keep your pet busy indoors and advice on resource guarding.

Telepgraph feeds your content on pet information and advice. It focuses on pet care, living a well-balanced lifestyle with your furry companion. You can check out the latest pet news, training videos, and so much more.
Adopt A Pet| Non-Profit Pet Adoption Blog
This is North America's biggest non-profit pet adoption site. It holds over 13,900 animal shelters both in the public and private sectors. Organizations and humane societies are posting pets for adoption to find families to stay pets.
Rover | Pet Sitting Blog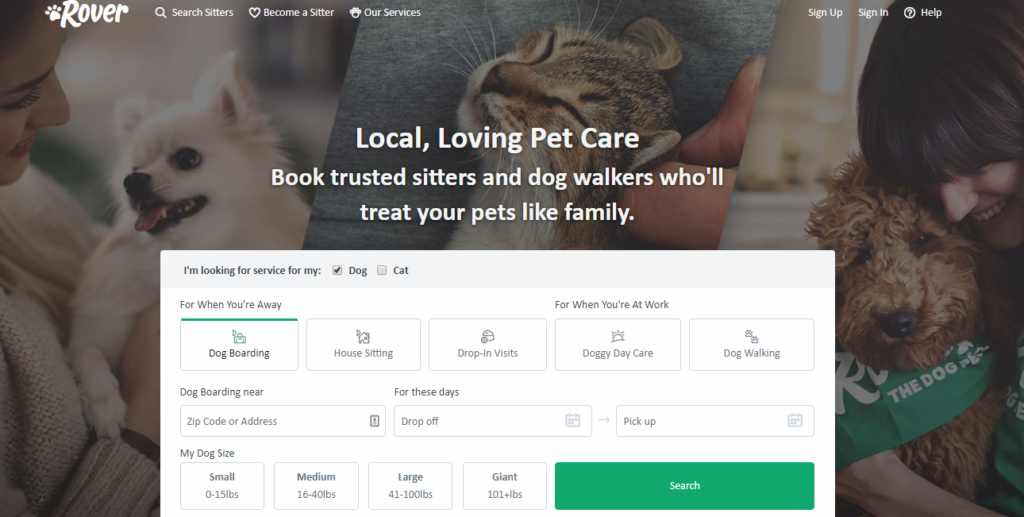 Rover is a website that helps out pet owners in keeping their pets safe in case of their absence. They have dependable pet sitters near you that are qualified to take good care of your pet.
It's a pet sitting service that's known for its safety and convenience in doing the job. Services include affordable dog boarding, walking, and other sitting options in your local area.
Time To Pet Blog | Modern Pet Sitting Software Blog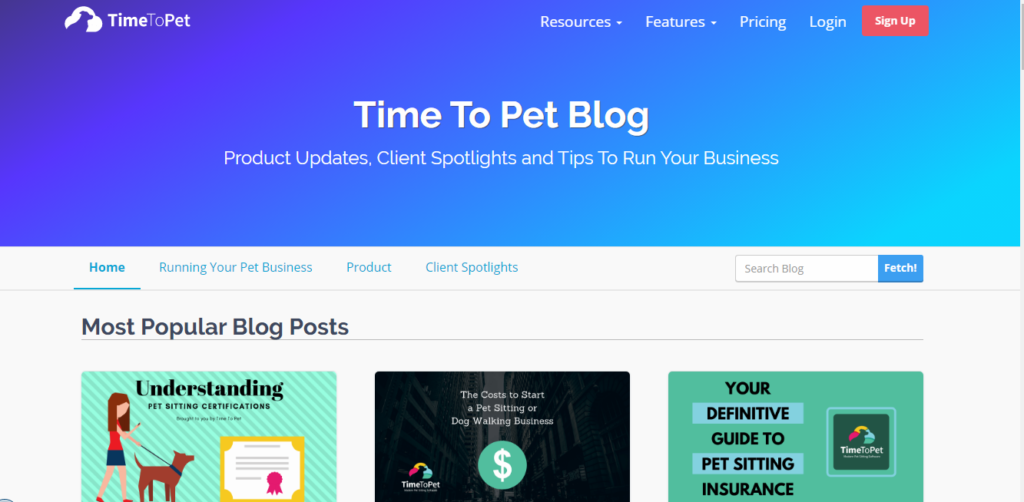 It revolutionary pet sitting software for this age's pet sitter, it's a modern tool to help anyone get started. It covers in-depth customer interviews and great tips on starting a pet care business.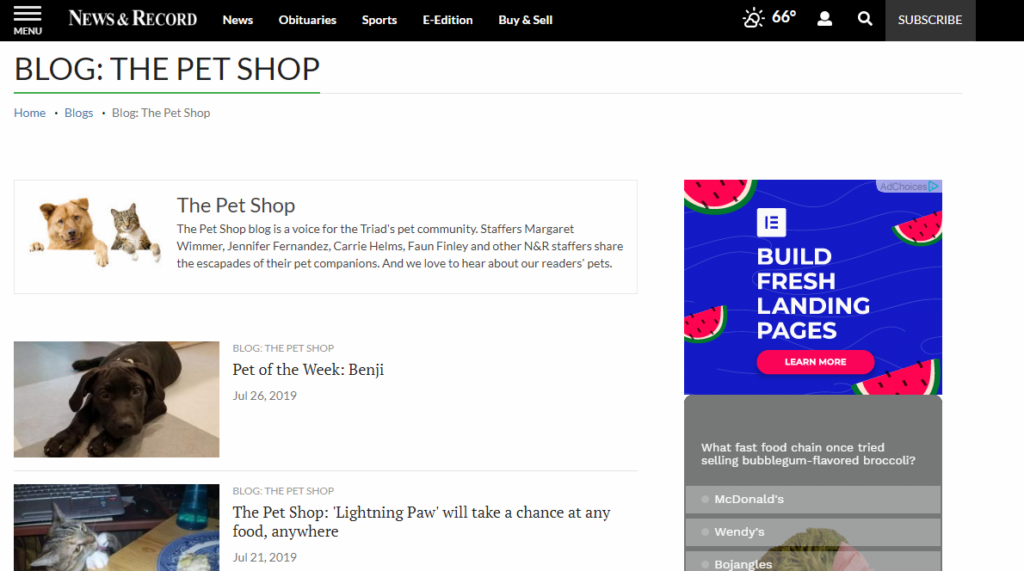 Pet Shop Blog was created to serve as the voice for the Triad's pet community. The staff members in News & Record, Jennifer Fernandez, Carrie Helms, and many others, just LOVE to share about their pet escapade. It's a small community for pet lovers all across to globe to share their own experiences as well.
Canidae | Pet Nutrition Blog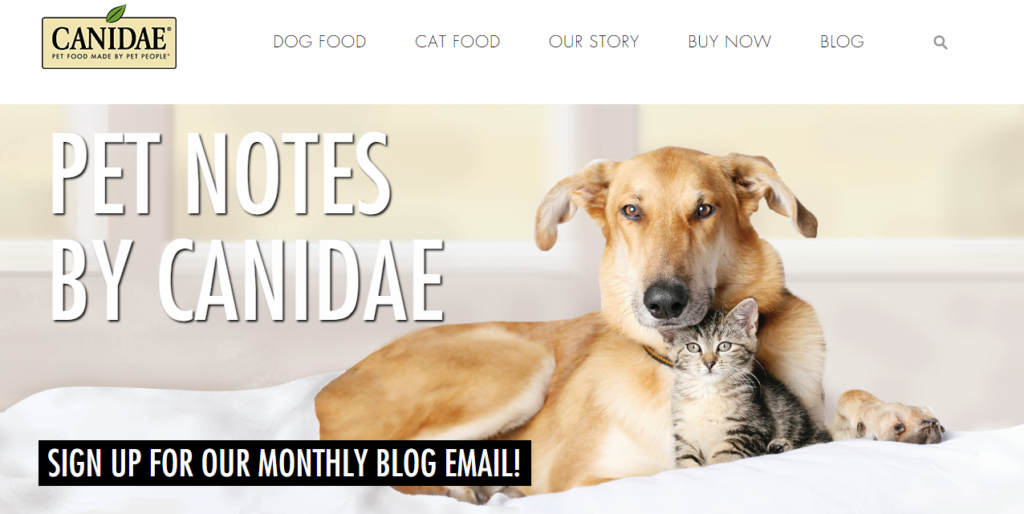 Canindae have passionate founders who enjoy sharing anything pet-related. They specialize in educating dog owners on proper pet nutrition, including training and exercise, vet care, and many more.
Austin Pets Alive is a non-profit organization, built to rescue stray animals. It aims to give resources, educational programs, and promote awareness campaigns essential to stop the killings of animals. New news to keep you updated twice a week.
A website dedicated to dog product exploration, it covers an impressively massive range of useful pet supplies online.
Pet lovers who want to spoil their pups, this is where you can find unique dog chews, tasty treats, and cute accessories. Marshall's Pet Zone also have grooming articles, tips and tricks, and pet advice as well.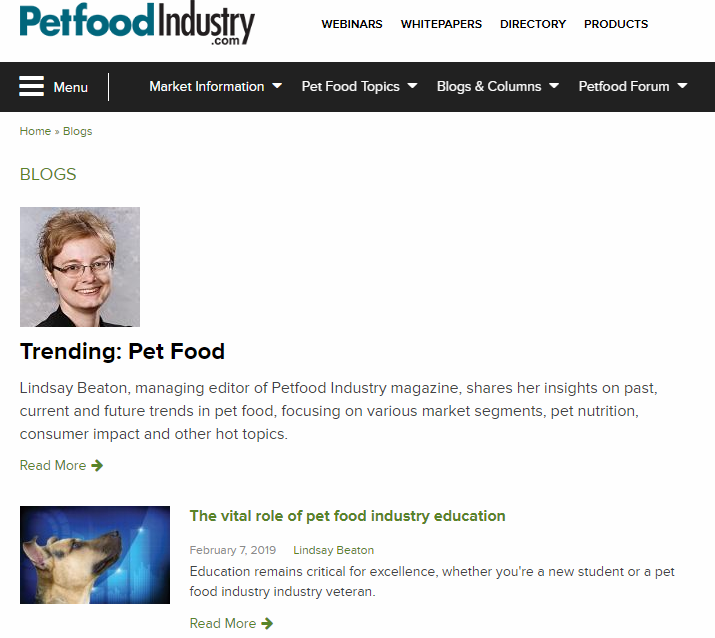 Pet Food Industry is your go-to food source for your pet. It talks about the top food manufacturers that give you the best nutritious meal for your companion.
It's a place for professionals in the pet food business to network with one another. Mainly to educate and be educated on the newest nutritional info and worldwide market research on the subject.
Targeted for first-time pet owners, you'll find helpful topics like Puppy Training & Raising, and Rescue Dog. Puppy in Training's mission to guide beginners with their training sessions by giving off tips and tricks to make things easier for them.
MedicAnimal | UK Pet Veterinary Products Blog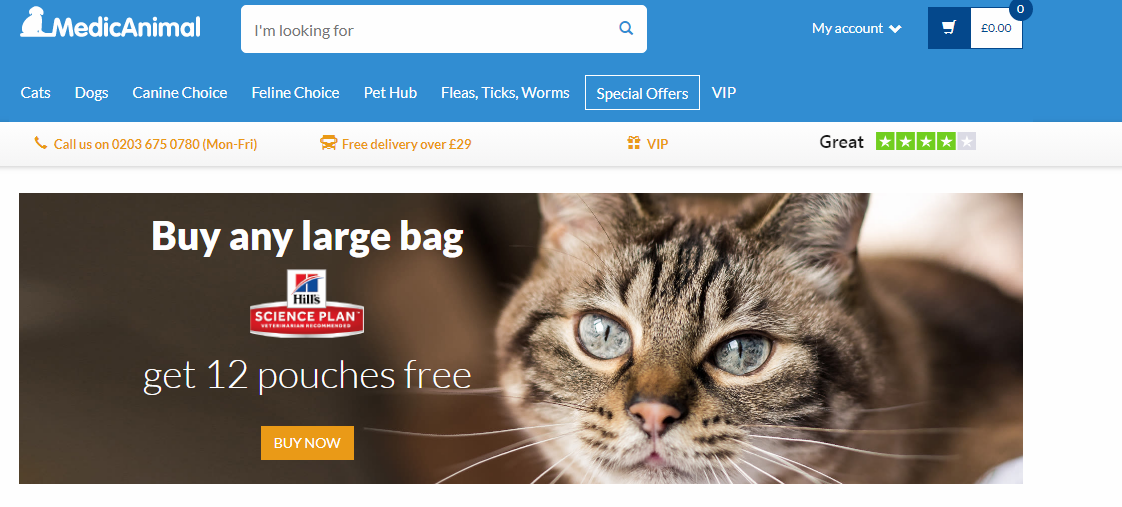 Medic Animal is well-known in Europe, regarded of one of the biggest and most trusted retailers you can find on the internet. It provides quality veterinary products of the best companies as well as animal supplies.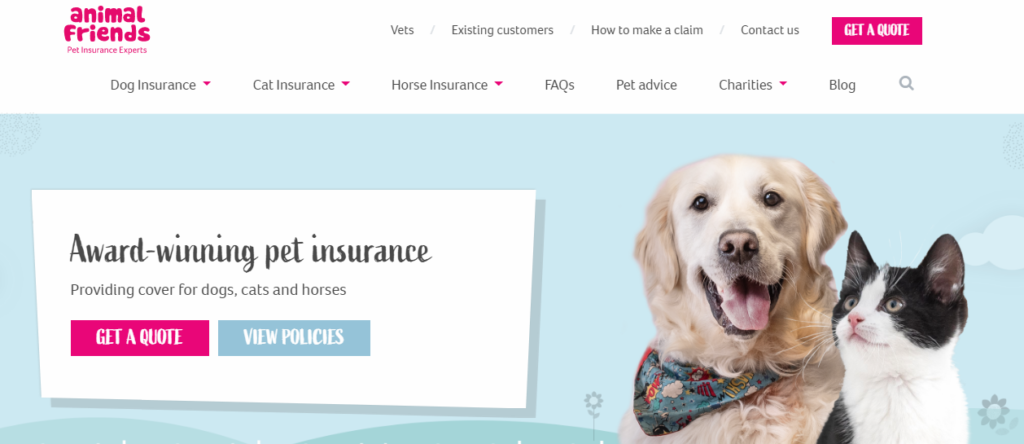 Animal Friends is a pet insurance company founded by principled leaders. Since the company was established, they're known to donate a sum amount of their revenue to animal charities all around the globe. This is their way of helping stray animals to find new, loving homes.
Animal Foundation | Pet Shelter and Adoption Agency Blog
This is Nevada's largest animal shelter, it has helped over 25,000 lost pets (in the past year) find homes in their local community of Las Vegas. Its mission is to rescue lost pets from the streets of Las Vegas and find them caring owners.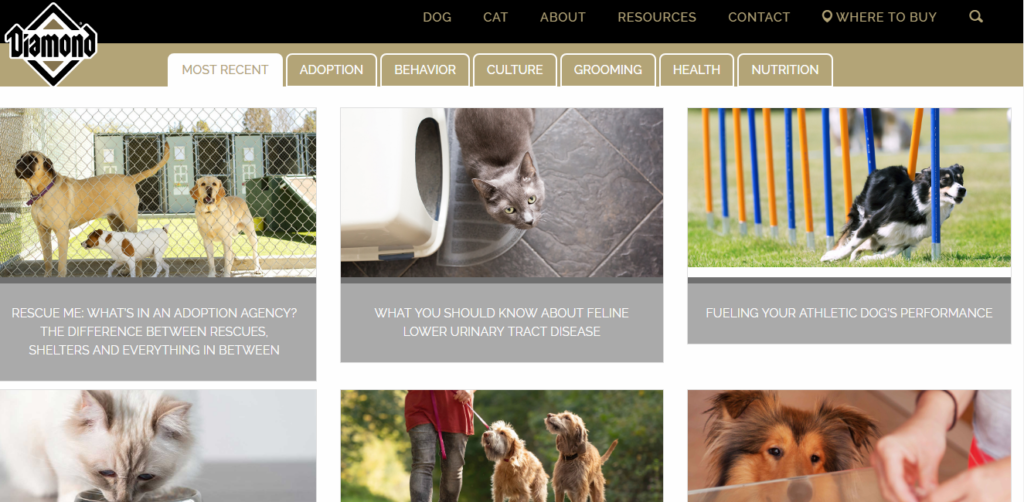 Everything you need to know about your dog's health can be found right here. Diamond Pet Food Blog focuses on the importance of health and nutrition, it educates you on how to keep your pup in perfect shape.
Dog Milk | Pet Bed and Supplies Blog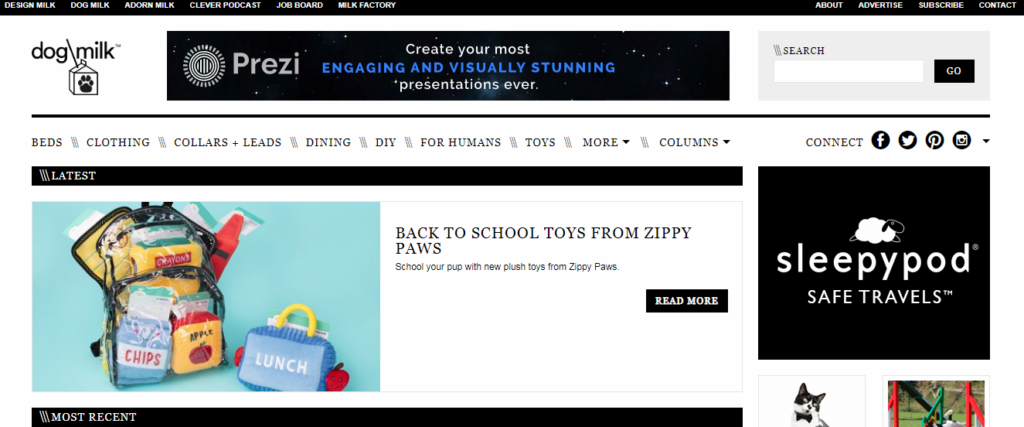 It showcases modern pet-friendly supplies, such as modern dog beds, pet houses, and tags & collars.  Pet Bed and Supplies is founded by Jammie Derringer who updates the website regularly, featuring new products.
That Mutt | Pet Training and Exercise Blog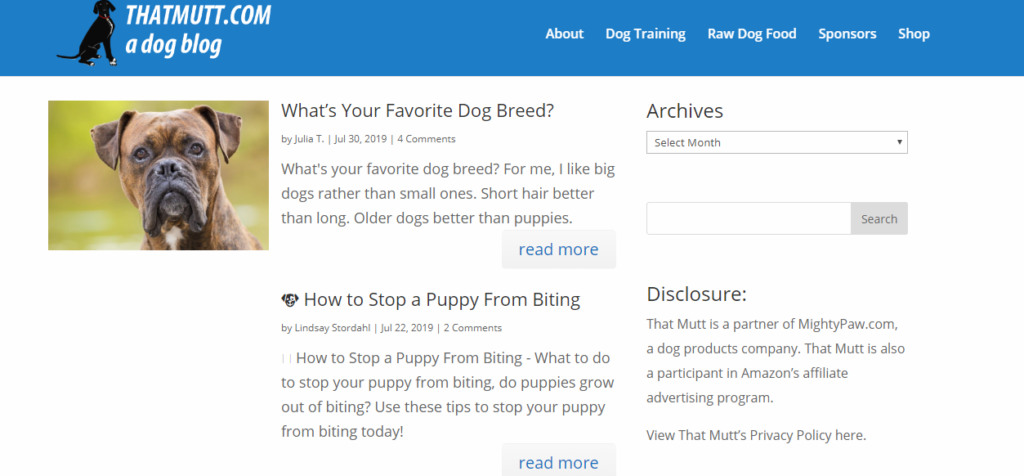 That Mutt is a website created for people who are juggling between as a fur parent and a provider. It teaches your quick tips and tricks to train your dog efficiently, maximizing your time while at home. It educates readers about dog training, exercise, adoption, and many more.
Cyber Pet offers pet advice for both senior and novice pet owners. It helps the reader find the best product for their furry companion through their in-depth product reviews.
Redbarn |Pet Products Blog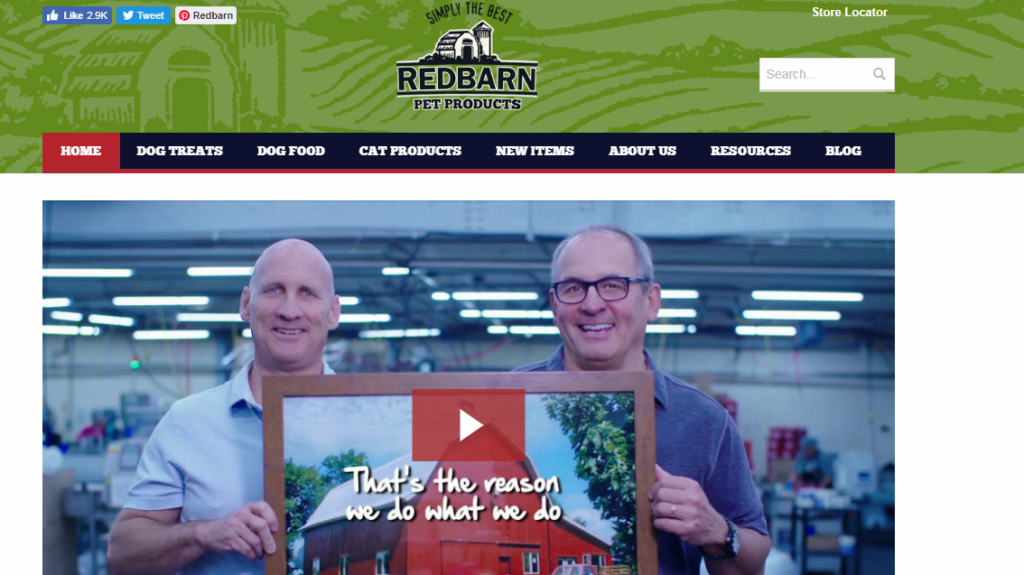 Redbarn is the go-to source for high-quality dog and cat products. They natural bully sticks for your pet, dog treats, and chewable delicacies. It keeps pet lovers updated with the newest nutritional snacks for a happy and healthy partner.
Animal Wellness Magazine | For A Long, Healthy Life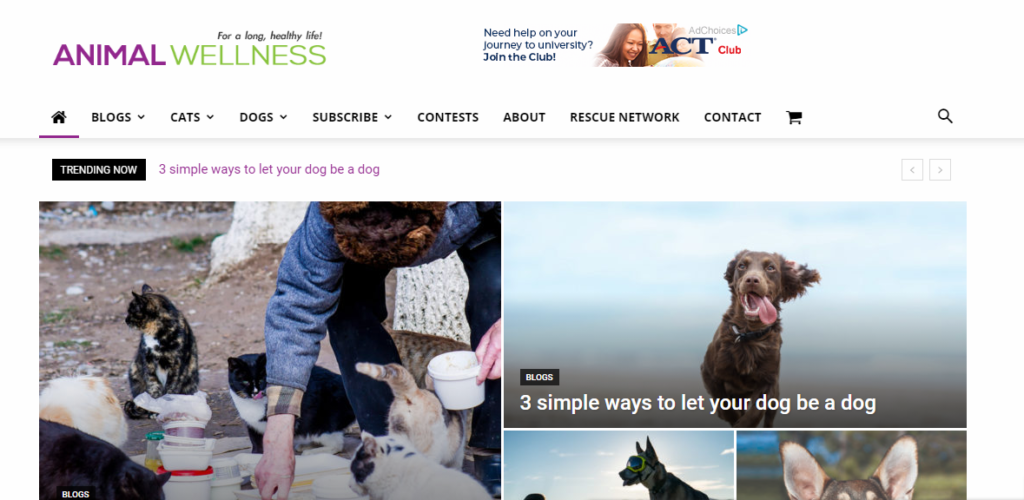 Animal Wellness Magazine is well-known for their quality content, making them North America's go-to source for keeping pets in the best shape. It's a dedicated blog for pet's health and wellness.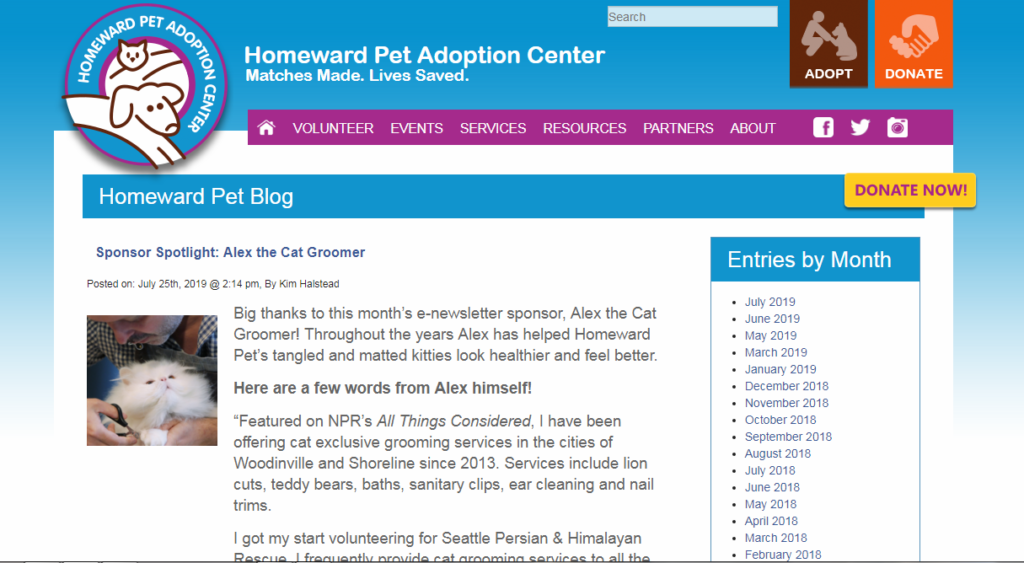 Homeward Pet is another non-profit organization, created to make a better Seattle area. They give homeless and lost animals a second chance at life through their rescue, shelter, and adopt programs.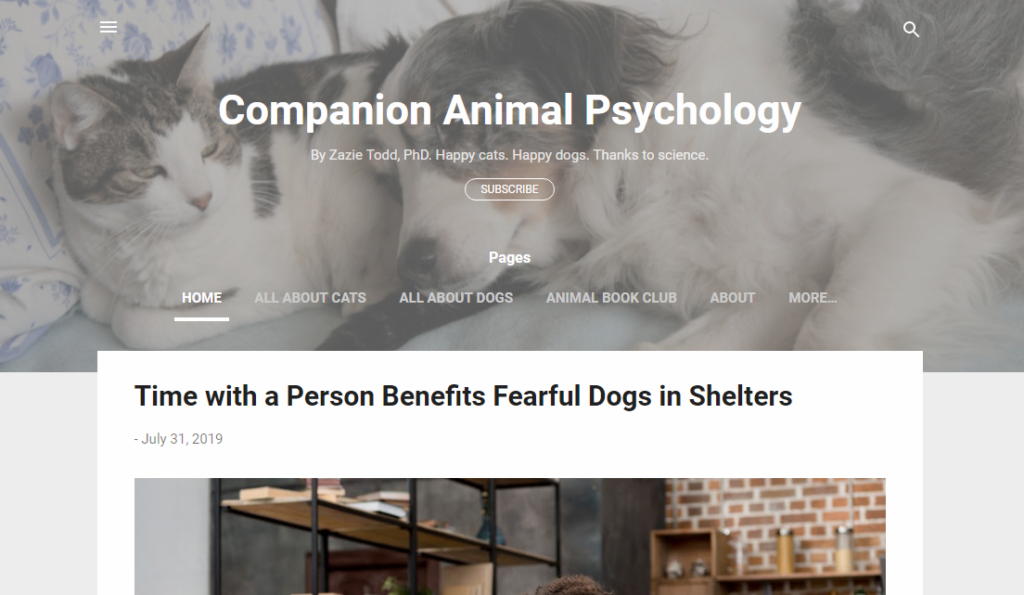 The blog is created to inspire people to become pet owner themselves. It showcases stories of pet owners and explains the science behind the relationship between people and animals.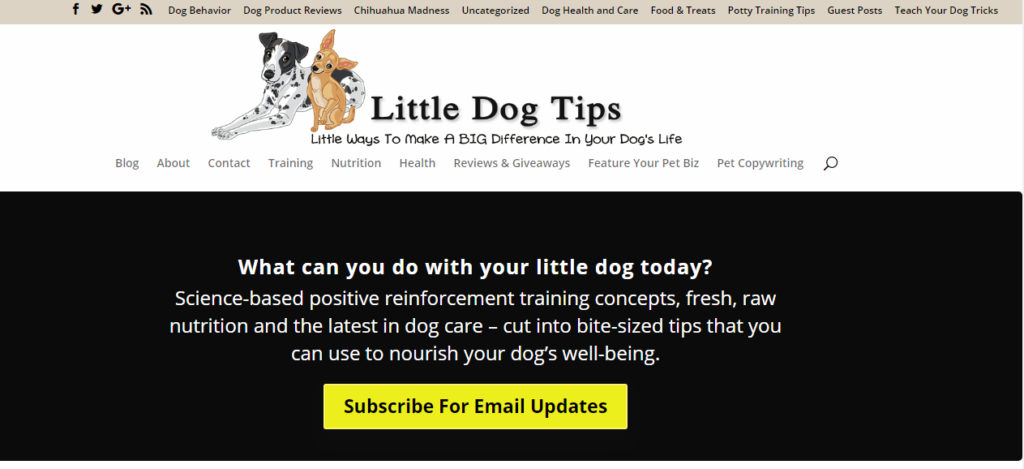 As the name suggests, it's a website made for…little dogs. Their blogs are geared for Chihuahua, and other smaller breeds of dogs. It gives you specialized training materials on potty training, tricks, and games.
Eileenanddogs | Amateur Pet Trainer Blog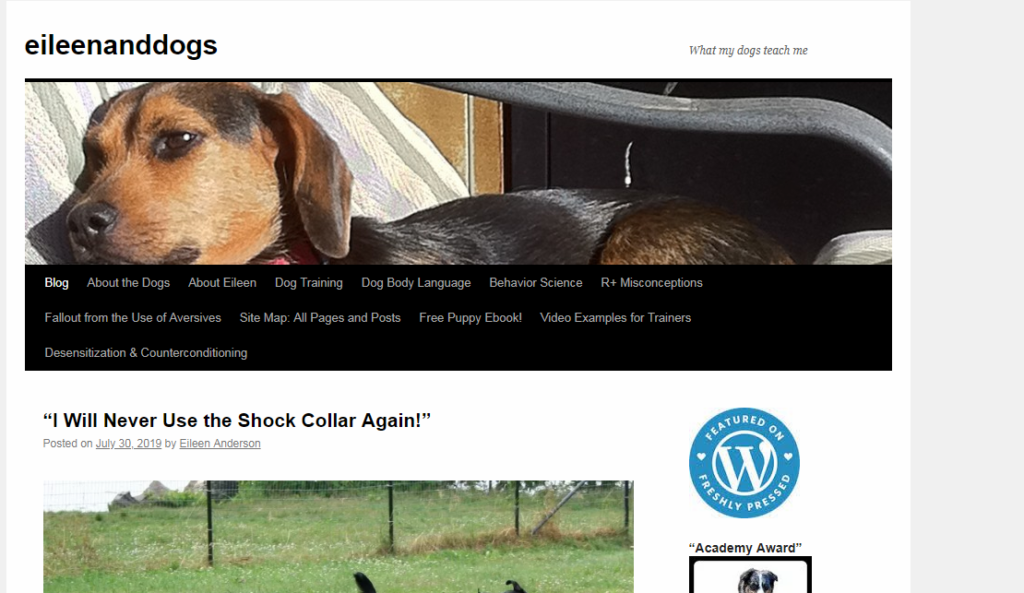 Eileen and dogs is managed by an amateur dog trainer who's passionate about sharing her experiences to the readers, giving off helpful guides for both new and old dog trainers as she continues with her adventures.
Dallas Pets Alive is a non-profit organization whose mission is to rescue, rehab, and rehome dogs and cats around the Dallas area. It gives resources to educate its readers, and programs to stop the killings of pets.
My Brown Newfies is a personal blog, managed by Jen. She shares her experiences and adventures with her two brown Newies, namely Sherman and Leroy.
The blog posts give fun and creative ideas to pet owners who want to spend quality time with their furry companion in new, unique ways.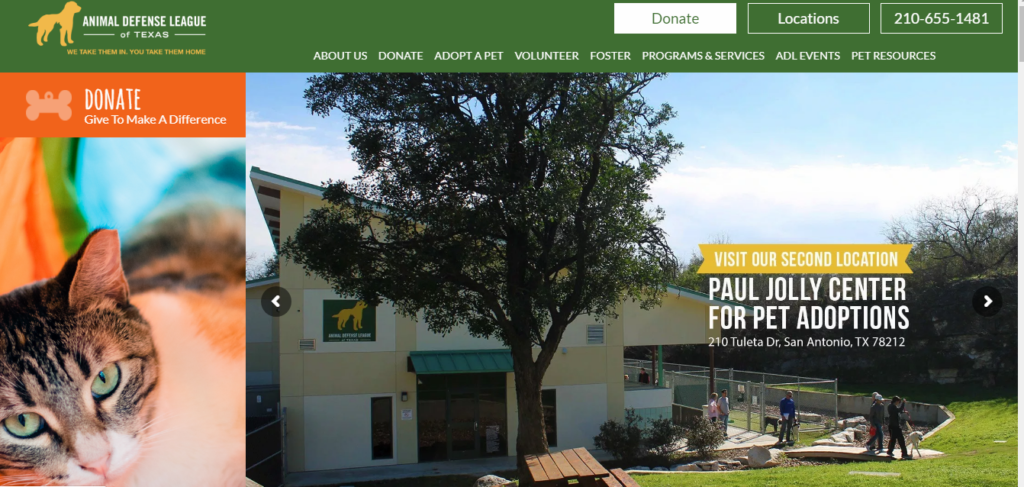 Animal Defense League goes way back in 1923, it's regarded to one of the oldest animal cruelty prevention organization in the world.
It provides resources to educate people on how to humanely treat animals. They also discuss how to enforce animal cruelty laws to spread its mission.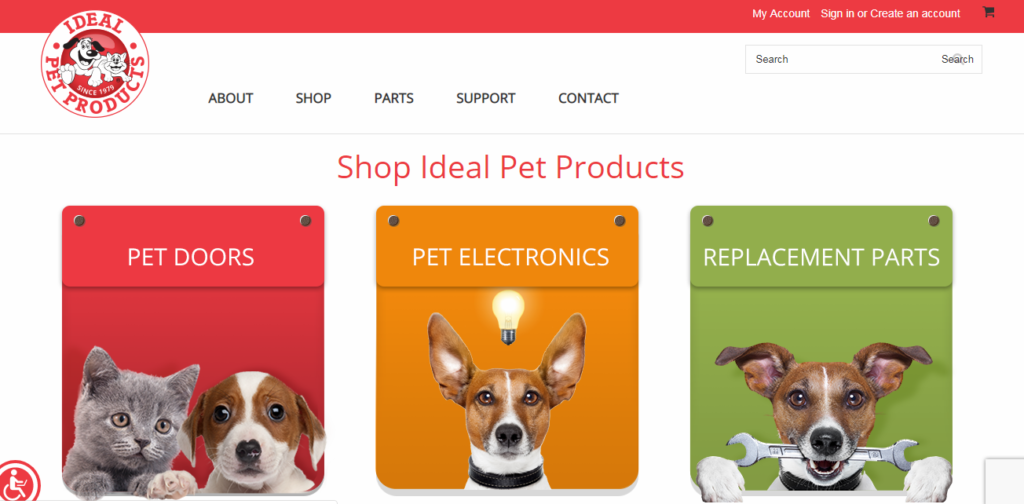 Ideal Pet Products give you great ups and tricks to make your life easier with a pet around. It delivers quality content on freedom, care, and protection.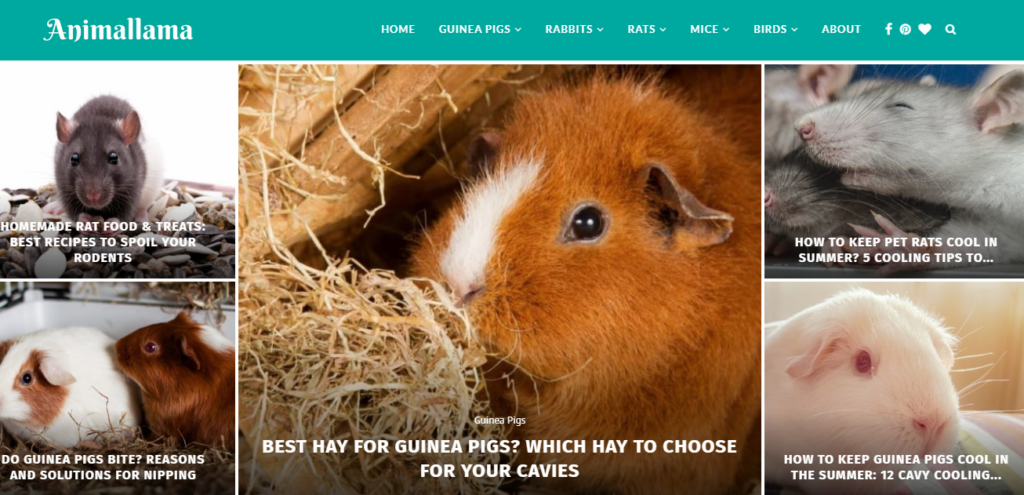 Animallama is a website made for people who are passionate about animals. They provide guides on how to properly take good care of your pet together with their large community.
ExoPetGuides | #1 Go-To Guide For Any Exotic Pet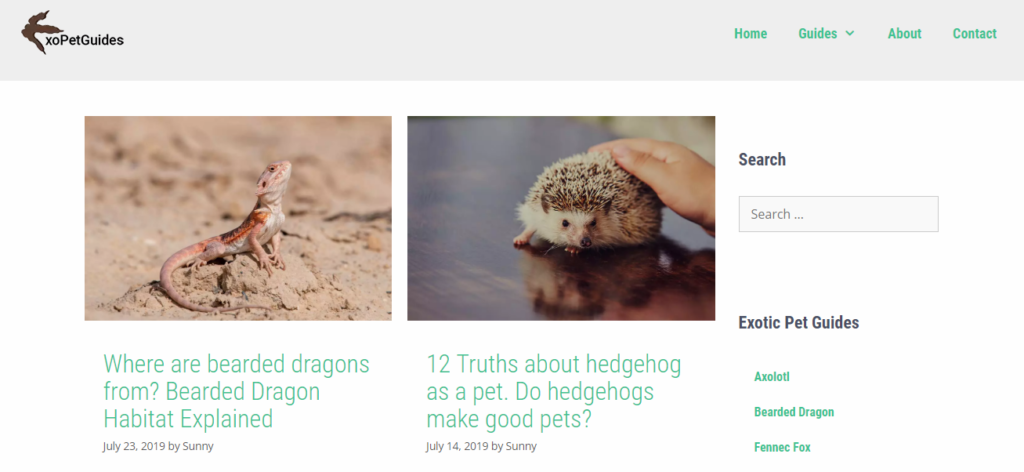 Exo Pet Guides gives you help with exotic pets. They provide quality content on pets that have scarce information on the internet. It covers everything from bearded dragons to fennec foxes.
MyDogLikes | Pet Product Review and Guide Blog
My Dog Likes talk about the things that make your dog healthy and happy. It showcases guides on nutrition, exercise, and training. You're given dog lifestyle tips and useful product reviews for your pup.
The Pet Blog Lady gives you a daily dose of cuteness. It's a website dedicated to celebrating how adorable pets are, mainly sharing the amazing bond between humans and animals.
Two Bostons' | Pet Store and Gifts Blog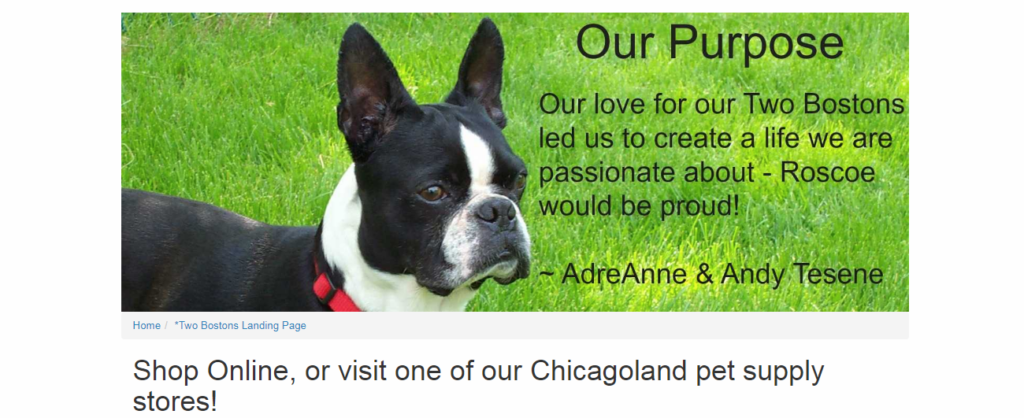 Two Bostons' is built in 2005, it's a well-known premier pet boutique, located in the outskirts of Chicago. They're highly regarded for their quality service in finding the ideal fit for all of your pet needs.
The DIY Dog Mom delivers quality guides on how to get down and be creative. It teaches you natural recipes for your dog, home health tips, and DIY activities for your companion.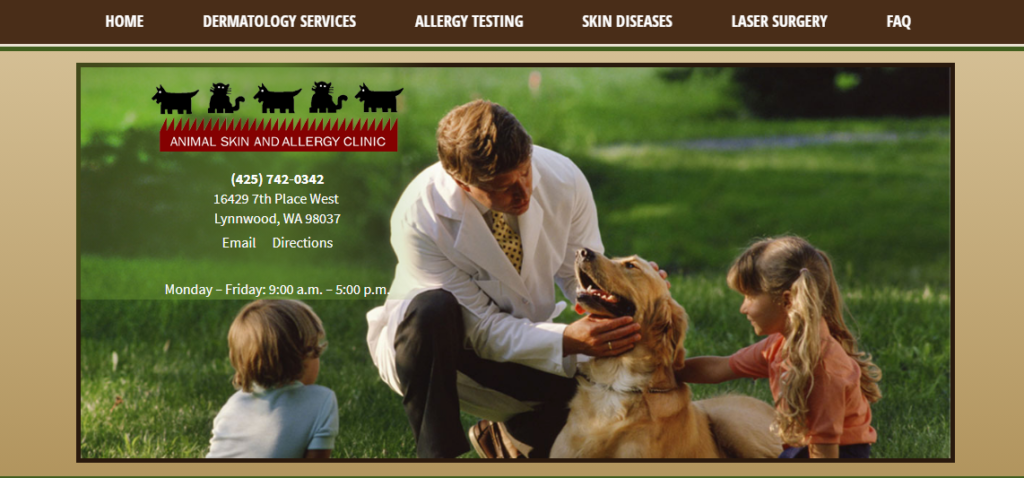 Animal Skin and Allergy Clinic gives you all the needed information on pet skin treatment. It's managed by specialized experts, educating the readers about pet health and treatment. They mainly focus on the diagnosis of allergic conditions.

Animal Kind Veterinary Hospital focuses on top-notch veterinary care for your pets. They have built a professional environment over the years in operation. It shows you pet owner guides to make you a better fur parent to your companion.

It's the go-to pet sitting service in Chicago. Majestic Paws Chicago offers private walks, tracking, and other services to take care of your pooch in your absence.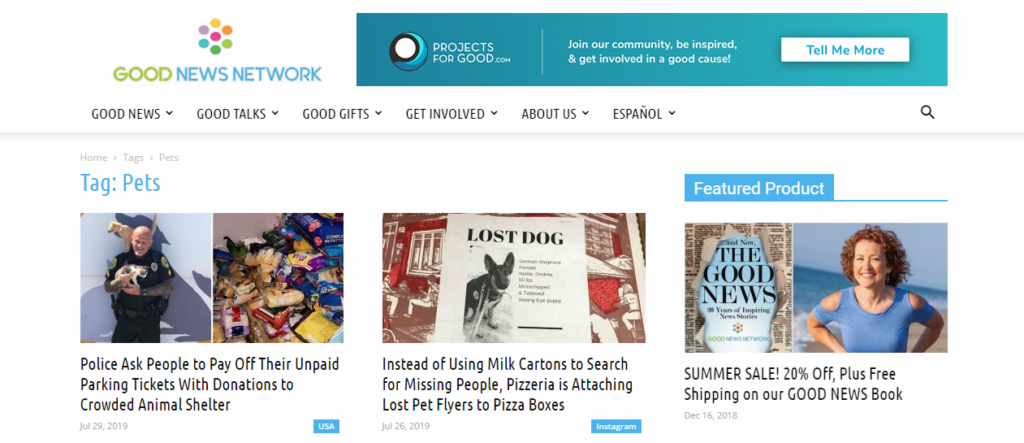 It emphasizes on veterinary care importance, guiding pet owners on choosing quality product for pets. Good News For Pets writes about mini victorious wins for animal-loving people.
Ammo the Dachshund is a story about a dachshund superhero who LOVES running around in a horse farm. It showcases the adventures of a Dachshund shop dog in his day-to-day journey. The website features nifty DIY projects for your pet, unique pet products, and many more.
The Pets Dialogue has one single goal: To unite the pet community all around the globe. They build relationship among dog owners, talking about all things pet.

Billings Animal Family Hospital delivers topnotch veterinary services. They cater everything pet related, from dental care to dog breeding services. They're located in Billings, MT.